The Ethereum Foundation (EF) exists to help the Ethereum ecosystem thrive, and there are still many discoveries to be made about what Ethereum can do for the world. That's why we support individuals that have the potential to unlock parts of Ethereum's story that are still unwritten.
The Devcon Scholars Program provided support to make Devcon more accessible for 50 individuals whom we believed to have the potential to make a positive impact on Ethereum and its community, but who were unable to attend without financial assistance.
The Program
We chose individuals whose presence would enrich Devcon and the ecosystem. Scholars were selected based on their previous experience and their vision for contributing to Ethereum.
Scholars were provided with programming and resources to prepare them for Devcon, such as "Learning Sessions" with leaders in the Ethereum community. During Devcon, Scholars created their own experience by choosing the talks and events they wanted to attend, some of which you can learn more about below.
Of the cohort, 50% were from Latin America. Additionally, 70% of Scholars attended the ETHBogota hackathon and many of them won prizes.
Meet The Scholars
Meet five of the Devcon Scholars and learn about their experience!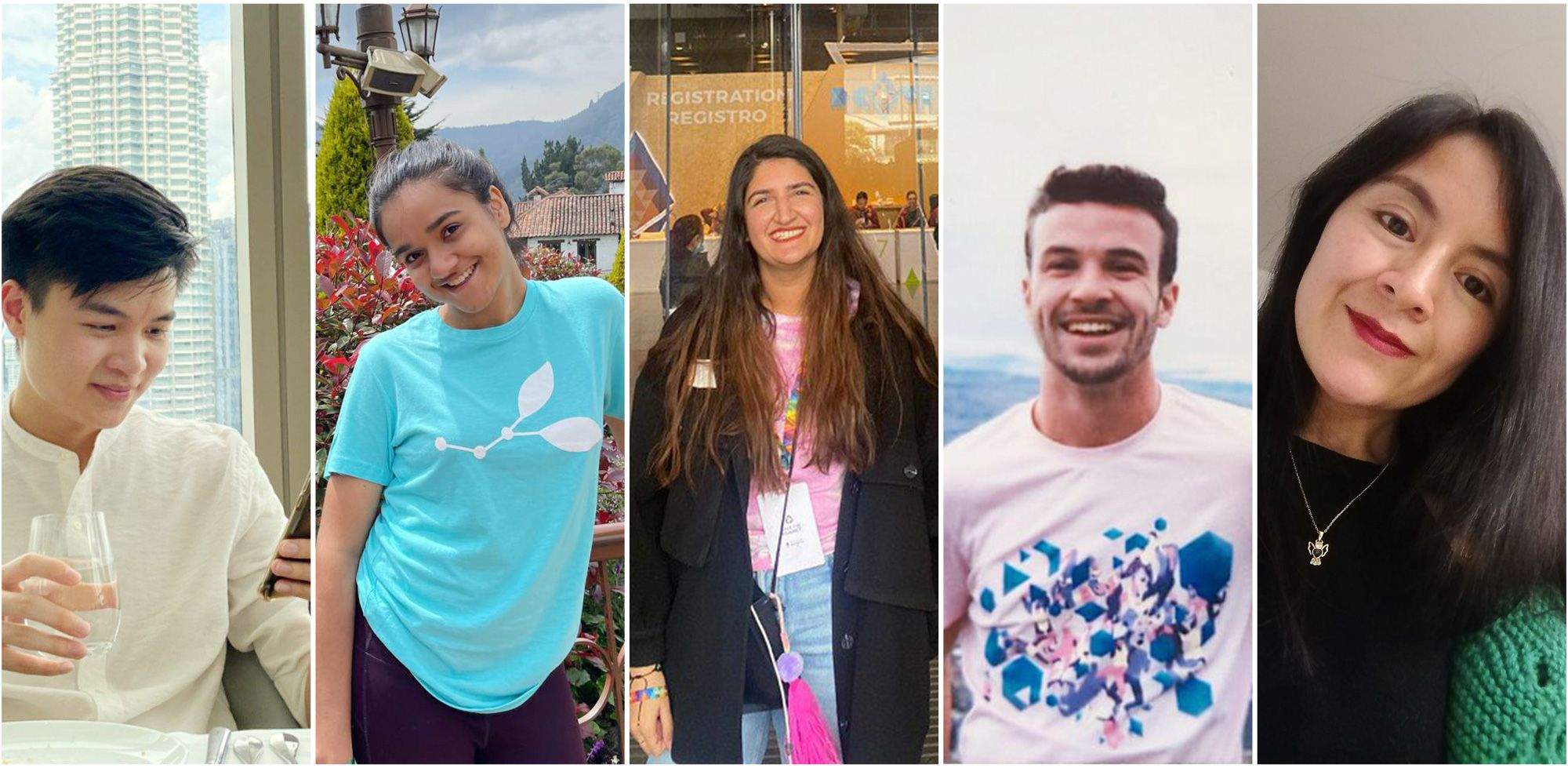 Yasmin
Yasmin is an economist with Peru's Ministry of Education. She wants to create applications for web3 in the public sector.
Read Yasmin's reflection from the program: How blockchain can solve real problems in public management.
Harry
Harry is a biochemist from the UK interested in the development of scientific infrastructure in web3 (DeSci).
Read Harry's reflections on the program: A Miro board that maps his experience.
Mashal
Mashal describes herself as a "techie turned media entrepreneur". She is from Pakistan, where she built The Tempest, a global media company.
Read Mashal's reflections on the program: Interviews with other Devcon VI Scholars.
Anya
Anya is a 17-year-old blockchain researcher and developer from Canada. She is currently researching cryptographic automation and SMS-based blockchain implementations.
Read Anya's reflections on the program: Ideas from Devcon and the future of crypto.
Eason
Eason is a self-taught developer from Malaysia interested in the future of utility-backed NFTs.
Read Eason's reflections on the program: What Devcon meant to
him.
To Infinity and Beyond
Our vision for the Devcon Scholars program was to plant new seeds in the Infinite Garden: to support builders contributing to the Ethereum ecosystem across geographies and disciplines. We surveyed Scholars to collect feedback on the program, and following their time in Bogotá, participants now feel well-equipped to make valuable contributions to Ethereum and its future.
With this cohort, we are confident their impact will be felt across the ecosystem now and for years to come. This is just the beginning.
Here's to the future we will build together! 🦄